Fine
Digital Architectural
Aerial
Corporate
Industrial
Advertising Photographer & Interior Design Photography for the Rio Grande Valley by PAUL CHAPLO, M.F.A, B.F.A., B.A.

Serving the USA!

You are here:
Rio Grande Valley Photography
AERIAL

PATIO
&POOL

METAL/STEEL

AUDITORIUMS
& SEATING

DIGITAL

PERSONAL


AIA Assoc., TSA
Member

ENVIRONMENTAL
STATEMENT
email to: paulchaplo@gmail.com



by using this website, you are agreeing to the terms & conditions


Architectural Photographer in the McAllen, Texas, Laredo, and Del Rio, TX the Rio Grande Valley.

Architectural Aerial Corporate Digital Photographer serving Brownsville, McAllen, Laredo, Del Rio, Texas Pharr, Harlingen, San Angelo, TX Architectural Photography Texas


PAUL CHAPLO Specializing in
Photography of
Architecture:
both Exterior
and Interior
Design.
FILM & DIGITAL
Rio Grande Valley Digital Aerial Photography Texas
Photographer of "A Vision from Above: Personal Fine Art Aerial Photography of the Big Bend Wilderness
at the Eisemann Center

Architectural Aerial Corporate Digital Photographer serving Brownsville, McAllen, Laredo, Del Rio, Texas Pharr, Harlingen, San Angelo, TX Architectural Photography Texas
TEXAS AERIAL
ARCHITECTURAL PHOTOGRAPHY
by
Paul Chaplo
serving the
McAllen, Texas
Laredo, and
Del Rio,
TX

For Architectural Photography in Texas, email us today:
paulchaplo@gmail.com
Serving the Laredo, Del Rio, TX and McAllen, Texas with fine interior and exterior photography for architects, interior designers and other building professionals.


Architectural Aerial Corporate Digital Photographer serving Brownsville, McAllen, Laredo, Del Rio, Texas Pharr, Harlingen, San Angelo, TX Architectural Photography Texas





Texas Aerial Photographers Using Fixed Wing Aircraft and Helicopters for Quality Aerial Photography

HAVE A NEED OTHER THAN ARCHITECTURAL PHOTOGRAPHY?

Annual Report

Corporate Event

Stock

Documentary
Ribbon-Cuttings


Architectural Aerial Corporate Digital Photographer serving Brownsville, McAllen, Laredo, Del Rio, Texas Pharr, Harlingen, San Angelo, TX Architectural Photography Texas
chaplo.com Texas-based - architectural - aerial - interior design - digital - film - photography.
Paul Chaplo, MFA, BFA, BA, AIA-Assoc.
Digital Architectural, Corporate, Aerial Photographer
Master of Fine Arts Photography Degree, Rochester Institute of Technology (RIT) PLUS Years of Fortune 500 Creative/Marketing Experience.

Architectural Aerial Corporate Digital Photographer serving Brownsville, McAllen, Laredo, Del Rio, Texas Pharr, Harlingen, San Angelo, TX Architectural Photography Texas



PHOTO: CHAPLO©2015 Digital exterior photographed just days ago. Print size: 40x15"
Dramatic World Class Images. Legendary Service. Chaplo.

LOOKING FOR A FRESH VISION?
"... Paul's vision is most refreshing because it is an outstanding exception. I recommend him unconditionally."
Charles Werberig, Professor Emeritus, RIT College of Graphics Arts & Photography

HOPING FOR A PASSIONATE CRAFTSMAN?
"... he was totally committed to his work and the fulfillment of his objectives. He is brilliant and was always among the top five percent of his class."
Martin Rennalls, Ph.D., Prof. Emeritus, RIT College of Graphic Arts & Photography

SEARCHING FOR A DEDICATED, HARD-WORKING PROFESSIONAL, WHO WILL GO THE EXTRA MILE TO ENSURE THE SUCCESS OF YOUR PROJECT ...
"Each project that Paul has shot has exceeded our expectations. He has a genuine enthusiasm for his work, a drive for excellence that is refreshing to find and it shows in the quality of his work."
Mr. Mike King, A.I.A., Architect & Principal, Huckabee Inc., Fort Worth, Texas
... WHILE STAYING WITHIN BUDGET AND TIMELINE ?
"Paul exhibited the type of creative flair necessary to produce top-quality work. He did so while remaining cognizant of time deadlines and cost constraints."
Mr. Alan Dozier, Vice-President & G.M., Bausch & Lomb, Rochester, NY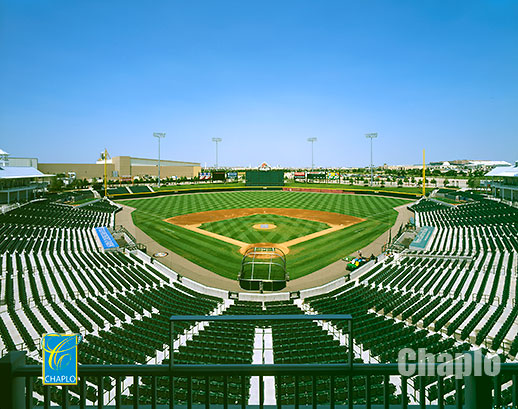 DRAMA: Dramatic Architectural Photography by Paul Chaplo, MFA. Sports. Superwide view using digital photography. CHAPLO©2015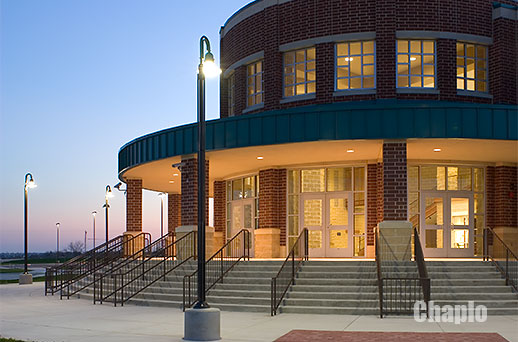 DIGITAL TWILIGHT PHOTOGRAPHY EXPERTISE: Chaplo knows how to color-correct for mixed light sources and interior/exterior exposure balance. Performing Arts Center facade. Digital. Photographic Print: 36x24" PHOTO: CHAPLO©2015
Rio Grande Valley A/E/C Photography:
For architectural, engineering, and construction firms who need dramatic architectural photography that communicates quality, Paul Chaplo is an architectural photographer who creates dramatic, world-class photographs. Unlike alternate Texas photographers, Paul Chaplo is a lifelong photographer who earned a Master of Fine Arts Degree in photography from RIT, whose work has been nationally exhibited at major museums/galleries, and who has years of Fortune 500 corporate experience.

Image-Based Marketing:
From the beginning of his career, Paul has worked with key decision-makers in major corporations and principals in successful firms. Early and continued contact with professionals in marketing, sales training, and investor relations has augmented Paul's image-making talent with an informed marketing perspective. His photographs have helped companies to sell multi-million dollar projects and products, communicate with shareholders, win design awards, and document success. In each case, Paul fulfilled the mission objectives and went above and beyond, using his vision to create dramatic images.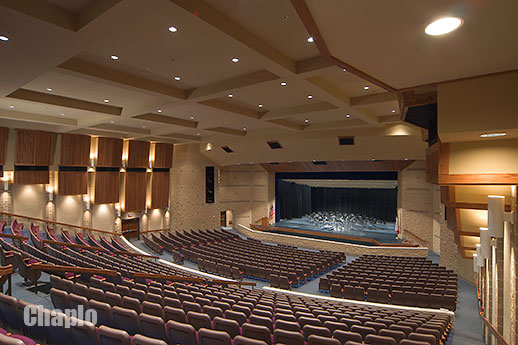 INTERIORS THAT SING: Paul Chaplo combines composition and lighting to present your interior designs at their best. Performance Hall Interior. Digital. Photographic Print: 36x24" PHOTO: CHAPLO©2015
Service Area:
Architectural Aerial Corporate Digital Photographer serving Brownsville, McAllen, Laredo, Del Rio, Texas Pharr, Harlingen, San Angelo, TX Architectural Photography Texas

Aerial Photography:
Paul Chaplo, Photographer captures the essence of your project with both interior and exterior digital and film photography. In addition, Paul's experiences being raised in a USAF family will serve you well when you need aerial photography from both fixed-wing aircraft and helicopters.

Chaplo: Integrated Imaging Services
Whatever you need in terms of photography, creative visual marketing content, and digital post-production, and a wide range of output from CD to large-format trade show prints, Chaplo can handle it with professionalism. In fact, the majority of his work is done with Paul handling the logistical planning, arranging access, scheduling, owner relations. Chaplo has a proven track record for being on-time and within budget. You are welcome to be present and active in the session, or "cut him loose" and be pleasantly surprised with results that exceed your expectations -- and your owners will be treated with the courtesy they deserve!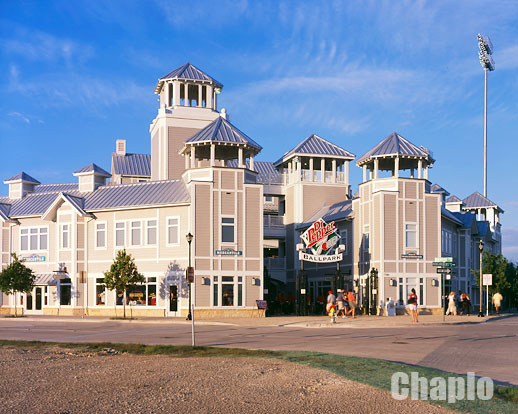 GOING BEYOND THE ORDINARY: Exterior architectural photography: the right blend of sky, lighting, and activity to reveal form and function. Sports: Minor League Ballpark. 4x5 Color Transparency. PHOTO: CHAPLO©2015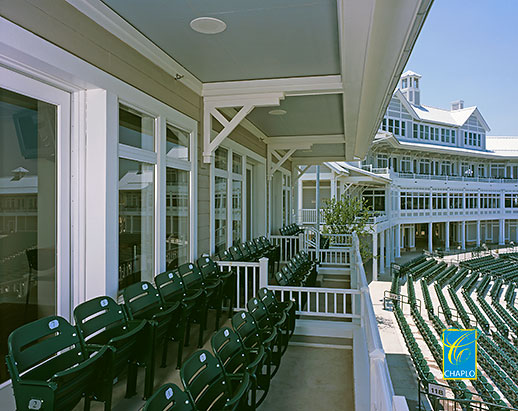 USING CREATIVE VISION TO CREATE DYNAMIC PHOTOGRAPHY OF ARCHITECTURE: Sports Facilities, Arena, Stadiums: Minor League Ballpark: Corporate Box Balcony. 4x5 Film. Photographic Print: 30x24" PHOTO: CHAPLO©2015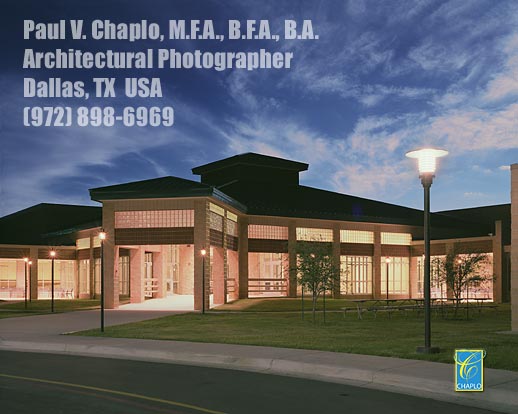 FINDING BEAUTY AND MOOD IN THE ORDINARY: Texas educational facade twilight photograph using large format view camera by Paul Chaplo, Photographer.
PHOTO: CHAPLO©2015
Standing Out from the Crowd: Chaplo's Unique Blend of Skills
What is unique about Paul Chaplo and his photography? He brings together all the experience of being a lifelong photographer (from elementary school through graduate school), a fine artist (trained as a studio artist), and an exacting technician (studied computer graphics and printing to understand how images are reproduced). When you need key images that represent your company, why use someone who crossed over from another discipline, when you can have a committed lifelong photographer? Just as clients turn to your firm for your A/E/C expertise, you can now commission world-class photography from a widely exhibited fine-art and corporate photographer.

Our Clients:
Architects / Architectural Firms
Engineers / Engineering Firms
Construction Companies / General Contractors
Fine Building Material Manufacturers
Development / Capital Investment / Asset Management / Holding Companies
Marketing Investor Relations Professionals
Steel / Aggregate / Cement Producers

Our Specialty Areas:
Commercial: Production Facilities, Tilt-ups, Steel/Metal Structures.
Corporate: Offices, Production Facilities, Headquarters Signature Views
Cultural / Public: Museums
Educational: Colleges, Schools, Universities
Landscape / Gardens: Landscape Architecture, Gardens
Municipal/Government: Police, Fire, Administration, Justice
Residential: Interior / Exterior
Transportation: Airports, Public Transportation
Infrastructure: Roads, Bridges

Other Experiences of Value:
We also photograph the following:
Active construction sites: Chaplo comes pre-trained in safety procedures.
Oil & Gas: Pipeline Construction, Drilling Platforms, Refineries.
Marine: All types of vessels from yachts to container ships.

Service Area:
Architectural Aerial Corporate Digital Photographer serving Brownsville, McAllen, Laredo, Del Rio, Texas Pharr, Harlingen, San Angelo, TX Architectural Photography Texas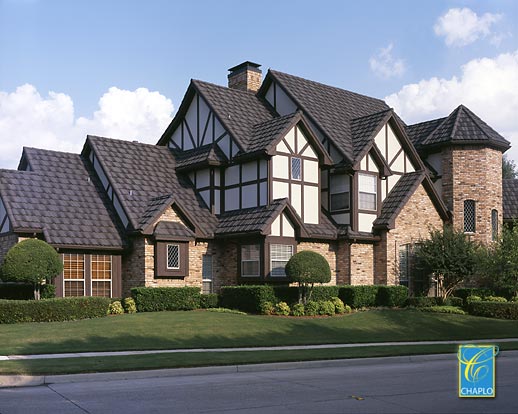 RESIDENTIAL PHOTOGRAPHY WITH FLAIR: A McAllen residential exterior.4x5 Color transparency. Print: 24x30" PHOTO: CHAPLO©2015 McAllen area
RESIDENTIAL INTERIORS & EXTERIOR PHOTOGRAPHY by CHAPLO

RESIDENTIAL INTERIOR PHOTOGRAPHY: Need a photographer who can respect your lighting plan and translate your livable spaces into a photograph? Chaplo has the photography and image design skills to compliment your interior design achievements. McAllen, TX Residential Interior. 4x5 Color Transparency. Magazine 4-Page Feature Story Illustration. PHOTO: CHAPLO©2015
Texas Photographers Service Area:
Architectural Aerial Corporate Digital Photographer serving Brownsville, McAllen, Laredo, Del Rio, Texas Pharr, Harlingen, San Angelo, TX Architectural Photography Texas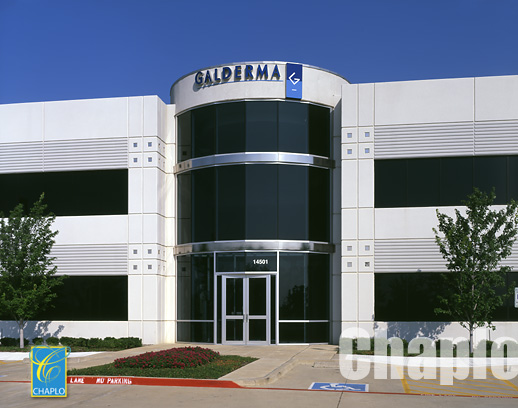 CORPORATE ARCHITECTURAL PHOTOGRAPHY: We specialize at creating that signature view of you headquarters and other key facilities in a style that communicates quality and success. 4x5" film. Corporate exterior Fort Worth, TX. Print size: 24x30" CHAPLO©2015
We are experienced in presenting multi-million dollar projects via photography and know that your success may hinge on having photography that is on par with your buildings' interior and exterior design, construction quality, and materials. With so much depending on presentations, you need a photographer with world-class training and years of Fortune 500 experience! Let Chaplo help you win awards, secure new commissions, and give new clients a visual testimonial of your achievements!


Digital & Film-based Imaging Services, Including:


Photography for Marketing Applications including Presentations
Photography for Competition Boards / Entries
Construction and Project Documentation
Photography for Publication
Website Images
Retouching
Big Prints for Display and Trade Shows: We can print up to 40x50-inches and larger!

We follow through with digital files, and scans that are optimized specifically for your targeted application(s). We want to be part of your team and help you win that next commission!
DIGITAL IMAGE RETOUCHING AND ENHANCEMENT
by Paul Chaplo, M.F.A.


Amon Carter Museum Expansion, Texas
Philip Johnson & Alan Ritchie, Architects
PHOTO: CHAPLO©2015 4x5 color transparency, conversion to B&W
Retouching by Paul Chaplo. See "before" details below:
"before:"
Security Camera
"before:"
T-Posts by Trees
"before:"
Road / lane Markers
RETOUCHING:
Paul Chaplo, M.F.A. offers complete digital retouching services. We can remove unwanted objects and image flaws, level the horizon, and correct for accurate color balance, exposure, and contrast. Using state of the art digital tools, we can do amazing manipulations to correct and enhance images to make them more presentable. Also, we can create and insert digital graphics such as your company's logo -- right inside the image area! Paul Chaplo can scan your images or work with your existing digital files to create a retouched masterpiece. We know how to prepare your image files for a variety of high-quality outputs, including large scale digital display prints for your offices and trade shows. Paul Chaplo will help you look your best in print and display. Call or email us today!

CAPABILITIES:
Paul Chaplo specializes in architectural photography of both interiors and exteriors for architects, interior designers, contractors, building material manufacturers, realtors, and other professionals. We also fly high-resolution aerial architectural photography missions. Chaplo offers integrated imaging services for all your visual marketing needs - we do it all from aerials to digital enhancement! We are based near the McAllen and Laredo, Texas the Rio Grande Valley and accept both USA / domestic and international assignments to photograph finished buildings as well as construction-in-progress, and before-and-after picture sequences. Using professional-grade large format (4X5 in), medium format (6X7cm), 35 mm film camera equipment, and now offering upscale digital photography (see our news page!), Paul Chaplo produces breathtaking architectural photographs that feature perspective control, color correction, and fine digital retouching suitable for fine reproduction in four and six color publications, trade show exhibits, marketing collateral pieces, and electronic media including websites. Our goal is to create memorable architectural photographs that have the strength to stand independently as powerful images that long remain in the memory of the viewer.



As a photographer, Paul Chaplo is mindful of your project's visual form and practical function, and knows that your upscale business depends on communication with your owners and marketing prospects. Our photography will enhance your current architectural and interior design marketing and sales efforts with world-class images. With so much riding on architectural photographs that represent your multi-million dollar projects, we deliver quality images worthy of representing your design, engineering, construction, and project management accomplishments. An architectural photograph can bring even a 500,000 sq. ft. project, located hundreds or thousands of miles away, into the conference room, allowing you to effectively market to new customers for new commissions. When it comes to such critical interior, exterior and aerial architectural photography work, call on Paul Chaplo, M.F.A. -- we serve the McAllen, the Rio Grande Valley, the Western United States, and beyond!



One Glen Lake
by Paul Chaplo, M.F.A. ©2015







"Whether you need a dramatic cover shot, a visual tour,
or photographs that show your building fulfilling its function,
Chaplo delivers well-crafted images that fit your needs."
Sanger High School, TX
Photograph by Paul Chaplo ©2015

AERIAL PHOTOGRAPHY
by Paul Chaplo, M.F.A.
Chaplo also offers aerial photography from both helicopters and fixed wing aircraft. We cover the entire USA, including the McAllen - Laredo the Rio Grande Valley area, the state of Texas, and the western states. We can base rotary and fixed-wing aircraft near your project almost anywhere for aerial photography missions! Aerial photography provides a great overview that is tremendous in creating a visual statement that shows context and scale from an unparalleled viewpoint:


Denali Range, Ruth Glacier, near Mt. McKinley, Alaska ©2015 Chaplo
Aerial Photography: Paul Chaplo (b. Wright-Patterson US Air Force Base, Dayton, OH) Fixed-wing aircraft support: K2 Aviation, Talkeetna, AK

"This is a view looking towards the peak of McKinley, which is visible in the upper part of the picture, just to the left of center (about 30 miles away - we had amazing visibility on this flight!)." -Paul
Find out more about our expanded aerial photography services on our recently updated AERIAL page.

COMPREHENSIVE IMAGING SERVICES:
by Paul Chaplo, M.F.A.
We offer integrated film and digital services to fit all your imaging needs, and are familiar with the needs of aggressive, innovative companies that demand the highest quality images. Let us show you how Chaplo can dovetail with your marketing and sales departments, help you prepare for that big trade show, and upgrade your firm's image through world-class photography.


Steelworkers, Mansfield High School (near McAllen, Texas)
Black & White Photography by Paul Chaplo

HOW TO COMMISSION PAUL CHAPLO FOR YOUR NEXT PROJECT:
Simply send us an email or call our metro number below. We will meet with you, review your needs, provide complimentary expert consulting, and give you a rapid estimate. With Chaplo, everything is easier! If you have projects in other states, we are ready to fly!


HELICOPTER AERIAL PHOTOGRAPHY: Infrastructure Road Project. North Tollway Interchange: Aerial Photography by Paul Chaplo, M.F.A., PHOTO: CHAPLO ©2015

RUSH SERVICE:
If you need immediate service, please contact us first via email. Please provide as much information (even if preliminary) as possible, including timeframe, so we can check our production schedule and work to accommodate your request if possible.
Email inquiries: paulchaplo@gmail.com
Or, use our convenient request form


"We enjoy exploring the spaces that you have designed:
to see design, materials and construction quality come together
in the reality of a building. This is where we look for signature views."
Aledo High School PHOTO: CHAPLO©2015

"INTEGRATED IMAGING SERVICES: DIGITAL - FILM - DIGITAL CREATIVE"

We execute the original photography, then prepare your images for all applications: electronic presentations, RFQ's, print, web, and display. Whether you need publication-quality photography for a new marketing brochure, new images for your trade show exhibit, tasteful prints for your conference room, illustrations for your corporate annual report, updated jpegs for your website, digital retouching of an exterior prior to landscaping, aerial photography, views from a lift/boom, or a drum scan of a large format image that has the quality for billboard-size enlargement, we do it all!"
- Paul Chaplo, MFA, BFA, BA
AIA Assoc., Photographer-Member

ALL PHOTOS AND TEXT ©2015 Paul Chaplo



Next>


Dramatic World Class Images. Legendary Service. Chaplo.



All images ©2015 Paul Chaplo, Architectural Photographer. All Rights Reserved Worldwide.
Based near McAllen, Laredo, and Del Rio, TX the Rio Grande Valley. Serving all of Texas and beyond.
Please email to: paulchaplo@gmail.com for an estimate
on your next architectural photography project.
Stock inquiries: IMAGEstock.us
Annual Report Photography: ANNUAL REPORTS


We are proud to be an A.I.A. Assoc.


[ home ] [ exterior ] [ interior ] [ aerial ] [ patio ] [ metal ] [ hardhat ] [ personal ] [ bio ] [ news ] [ contact ]