Dallas Digital
Interior Advertising
Architectural Photography
by Interior Design Photographer PAUL CHAPLO, M.F.A.

ADVERTISING
EDITORIAL
MAGAZINE
ARCHITECTURAL
PHOTOGRAPHERS
DALLAS
TEXAS
TX


INTERIORS

LANDSCAPE
& GARDENS

INFRASTRUCTURE
& TRANSPORTATION

PEOPLE IN ARCHITECTURE

AIR TO AIR
PHOTOGRAPHY

ANNUAL REPORTS
AERIAL

PATIO
&POOL

AUDITORIUMS
& SEATING

METAL/STEEL

DIGITAL

PERSONAL


AIA, TSA, Dallas AIA Assoc.
Member
Architectural Photographer
email to: paulchaplo@gmail.com



ADVERTISING
EDITORIAL
MAGAZINE
Architectural Interior Design
Digital Photography
DALLAS, TX
Interiors
Photographers

NOW SERVING:
Texas TX
California CA
Nevada NV
New Mexico NM
Arizona AZ
Colorado CO
Utah UT
Louisiana LA
Oklahoma OK
Arkansas, AR

Los Angeles, CA
San Diego, CA
San Francisco, CA
Phoenix, AZ
Albuquerque, NM
Santa Fe, NM
Salt Lake City
Provo
Las Vegas, NV
Reno, NV
Denver, CO
Colorado Springs, CO
Oklahoma City, OK
New Orleans, LA
Baton Rouge, LA
Shreveport, LA

Ask about our travel itinerary!

PAUL CHAPLO Specializing in
Digital Photography of
Architecture
and Interior
Design
ADVERTISING
EDITORIAL
MAGAZINE
Facing a deadline
for advertising
photography?

We can help.
paulchaplo@gmail.com
Photographer of "A Vision from Above: Personal Fine Art Aerial Photography of the Big Bend Wilderness
at the Eisemann Center



ADVERTISING
EDITORIAL
MAGAZINE
INTERIOR PHOTOGRAPHY
FOR ARCHITECTS AND INTERIOR DESIGNERS
BY PAUL CHAPLO, M.F.A., B.F.A., B.A.
ARCHITECTURAL
PHOTOGRAPHER
DALLAS
TEXAS
TX


RESIDENTIAL
HEALTH CARE
INSTITUTIONAL
GOVERNMENT
EDUCATIONAL
POLICE & FIRE
AIRPORTS
PUBLIC TRANSPORTATION


SERVICE AREA:
Texas TX
California CA
Nevada NV
New Mexico NM
Arizona AZ
Colorado CO
Utah UT
Louisiana LA
Oklahoma OK
Arkansas, AR

Los Angeles, CA
San Diego, CA
San Francisco, CA
Phoenix, AZ
Albuquerque, NM
Santa Fe, NM
Salt Lake City, UT
Provo, UT
Las Vegas, NV
Reno, NV
Denver, CO
Colorado Springs, CO
Oklahoma City, OK
New Orleans, LA
Baton Rouge, LA
Shreveport, LA
chaplo.com Dallas Texas Advertising - Architectural - Interior design - Digital - Photography.
Paul Chaplo, MFA, BFA, BA
Architectural Photographer: AIA, DAIA, TSA Affiliated
Master of Fine Arts Photography Degree, Rochester Institute of Technology (RIT) PLUS Years of Fortune 500 Creative/Marketing Experience.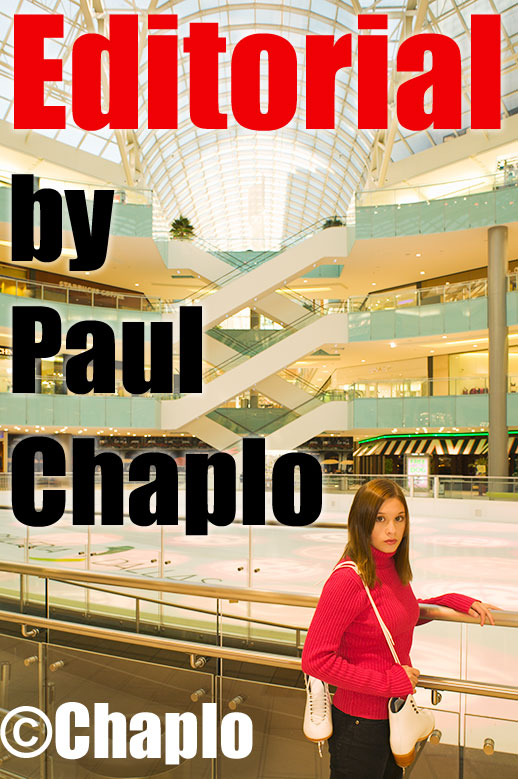 Architectural Digital Photography at Dallas Galleria Mall. Interior photography by Paul Chaplo, MFA, interior photographer. Our digital images have been used for billboards, magazines, annual reports and more! CHAPLO©2015
Published in Texas Architect Magazine
McGraw-Hill Construction
Home by Design
Learning by Design
and others.
ADVERTISING & EDITORIAL PHOTOGRAPHY
All Photographs ©2015 Paul Chaplo, M.F.A, B.F.A., B.A.

If your marketing plan call for photography with people in architectural or urban settings, Paul Chaplo is there for you with world-class location photography skills. Also, we can help you locate talent to model for the people shots.
Our clients have won thirteen awards during the past two years! If you are ready to upgrade the quality of your interior photography - to include professional models in the shots - Chaplo will photograph using professional digital camera equipment and color corrected strobes for studio-like lighting on-location.

We know how to shoot for billboards, magazines, posters, and electronic media.
Our work has appeared on billboards in the Dallas area and around the country.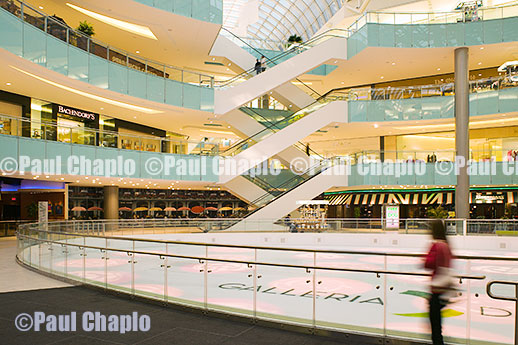 Retail / Shopping Mall Interior Photography: Photography Lighting by Paul Chaplo, MFA. Mall: Galleria Dallas, Texas. Digital Photography for Annual Report. Model: Tamara Notes: We can work with your design/photo guidelines! I loved the warm color temperature of the early morning light, and we added subtle strobe to compliment the natural lighting. Photo: CHAPLO©2015



Images ©2015 Paul Chaplo, Avertising Photographer.

We photograph in all of Texas, Louisiana, Oklahoma, Arizona, Nevada, California, Colorado, Utah, New Mexico, Oklahoma, and Arkansas. We will be posting some work soon from our San Diego, CA and New Orleans, LA assignments. Also, we hope to be traveling to Phoenix, AZ, Albuquerque, NM, and Baton Rouge, LA soon.

Paul is a professional digital advertising photographer with a Master's degree in Photography from RIT and years of Fortune 500 experience. He has photographed a complete annual report for TXI in four states, and his personal work has been nationally exhibited including MoMA in New York, and the National Museum of American Art in Washington, D.C.

Service Area for Chaplo Advertising Photography:
All of Texas, Louisiana, Oklahoma, Arizona, Nevada, California, Colorado, Utah, New Mexico, Oklahoma, and Arkansas.
California CA
Nevada NV
New Mexico NM
Arizona AZ
Colorado CO
Utah UT
Louisiana LA
Oklahoma OK
Arkansas AR

Including the following cities among others:
Los Angeles, CA
San Diego, CA
San Francisco, CA
Phoenix, AZ
Albuquerque, NM
Santa Fe, NM
Salt Lake City, UT
Provo, UT
Las Vegas, NV
Reno, NV
Denver, CA
Colorado Springs, CA
New Orleans, LA
Baton Rouge, LA
Shreveport, LA
Oklahoma City, OK

Do you have projects in the states above?
We can travel to your projects anywhere and come home with world-class images. During the last four months, we have photographed assignments in six states! We are ready to fly.

All photos and text ©2015 Paul Chaplo

Dramatic World Class Images. Legendary Service. Chaplo.





All images ©2015 Paul Chaplo, Architectural Photographer. All Rights Reserved Worldwide.
Based near Dallas and Ft. Worth, TX metroplex. Serving all of Texas and beyond.
Please email to: paulchaplo@gmail.com for an estimate
on your next architectural photography project.
Stock inquiries: IMAGEstock.us
Annual Report Photography: ANNUAL REPORTS
A Vision from Above Fund Raising Exhibition: VISION




We are proud to be an A.I.A., T.S.A., and A.I.A. Dallas
Associate Member / Photographer

[ home ] [ exterior ] [ interior ] [ aerial ] [ patio ] [ metal ] [ hardhat ] [ personal ] [ bio ] [ news ] [ contact ]