DIGITAL
Aerial Photography & Construction
Photography
by PAUL CHAPLO

Industrial
Motion Picture Aerial Location Scouting & Aerial Production Digital Stills

Digital Photographers
Dallas &
Fort Worth, TX Texas Metroplex


AERIAL

PATIO
&POOL

METAL/STEEL

AUDITORIUMS
& SEATING

DIGITAL

PERSONAL
email to: paulchaplo@gmail.com


AIA Assoc.
TSA, DAIA
Member Architectural Photographer
PAUL CHAPLO Specializing in
Aerial Photography of
Architecture
and Construction Projects
Photographer of "A Vision from Above: Personal Fine Art Aerial Photography of the Big Bend Wilderness
at the Eisemann Center
Facing a deadline
for architectural
photography?

We can help.
paulchaplo@gmail.com

AERIAL PHOTOGRAPHY from fixed-wing aircraft and rotary aircraft - helicopters.

Dallas Aerial Photography & Industrial Photography by PAUL CHAPLO

For more information, email: paulchaplo@gmail.com

Paul Chaplo: raised in a USAF Family, loves to fly!

Contact us today to schedule your aerial photography:

paulchaplo@gmail.com

HAVE A NEED OTHER THAN ARCHITECTURAL PHOTOGRAPHY?

Annual Report

Corporate Event

Stock

Documentary
chaplo.com "Fort Worth and Dallas Texas aerial photography and construction photo specialist."
INDUSTRIAL, CONSTRUCTION & AERIAL PHOTOGRAPHY
by Paul Chaplo, M.F.A.



ARCHITECTURAL PHOTOGRAPHY WITH AN AERIAL PERSPECTIVE:
We bring the same quality to our aerial photography that we do to all our architectural photography: we take the time to scout the site, familiarize ourselves with your objectives, and create a custom flight plan that focuses on your project as the key objective. We plan for ideal lighting, visibility and altitude to show your building or site at its best! Our dedication to looking for the best conditions and angles makes our work stand head and shoulders above the rest. We are committed, full-time architectural photographers with a knack for great aerials. Also, as far as we know, we are the only photographers in our market who offer all formats including 4x5 inch aerial photography! See the Credentials page to learn more about Paul Chaplo's background and experience.
MOTION PICTURE LOCATION SCOUTING AND AERIAL PRODUCTION STILLS:
We also fly aerial location scouting missions for motion picture production. Whether you need stills of wide shots that show an overview of several large locations to make a decision, or aerial close-ups to provide details for planning scenes, we can provide fast turn-around and deliver in the format that is most convenient for you and your team. We can provide large mounted prints for production meetings (laminated for dry-write markers!), digital files for electronic collaboration (just let us know the res you need), and stills that make your life a little easier when it comes to finding that perfect location. Paul Chaplo has a background as a cameraman and editor -- and it shows in his stills. He knows motion picture production. Let Chaplo scout your locations from the air! Our aerial shots reveal details about locations that ground-based stills and outdated satellite imagery just can't match. Call our metro (972) number below! Rush service available.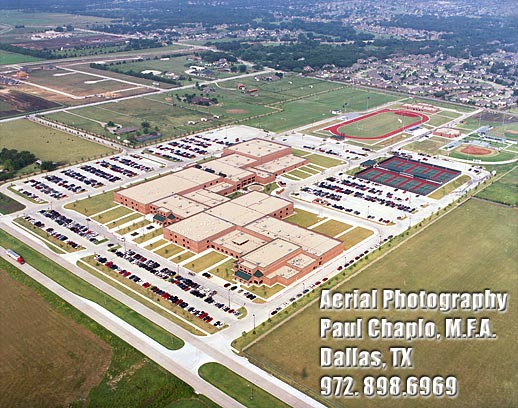 Mansfield High School, TX
Aerial Photography: Paul Chaplo
Digital Photography

Here are some examples from our last week of aerial photography missions. We did our usual careful planning, picked the time of day that showed the project at its best, and followed-through with digital scanning services and post-production to make this flight a success! Chaplo is different than other aerial photographers: we plan our flight around your individual building or tract -- to present it in the best conditions specifically for that site -- rather than simply taking haphazard snapshots. You can see the quality in our images. We know how critical these images can be in presentations and proposals. Chaplo will help you look great with your visuals that are persuasive and expertly executed in every detail.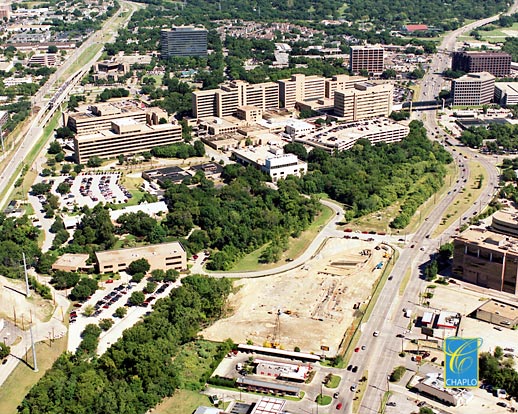 Chaplo provides world-class aerial architectural photography, construction progress series photography, and property photography that are professional caliber for your critical presentations, and for display in trade shows and corporate offices. Nothing shows the scope of a project, and your firm's successful track record on major contracts like the tremendous overview of
our aerial photography.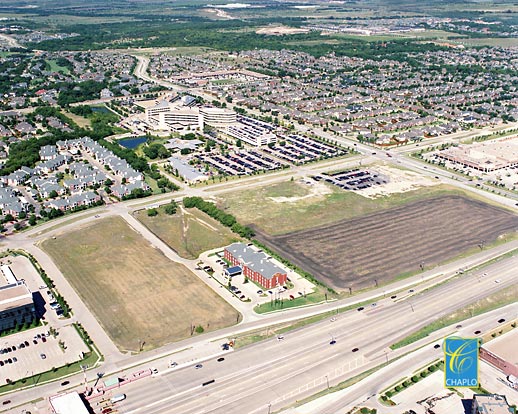 We most often use professional medium format equipment and professional film. Our lenses are world-class for clear, crisp, high resolution images that scan and print great! That bigger film size translates into big clear prints that represent your multi-million dollar projects with the quality that they deserve. We take the time to get to know your site and objectives before we fly! If you need that specific angle to show context, location, and features, Chaplo will capture the view with accuracy and flair.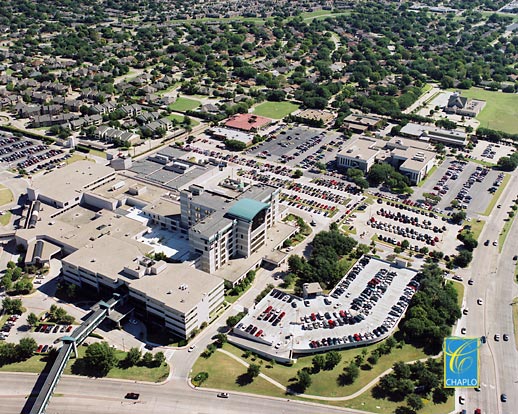 Special rates are available for ongoing construction documentation to show your success at all building stages via multiple flights over the same project over time. Let us capture the drama of your new building project from ground breaking to ribbon-cutting!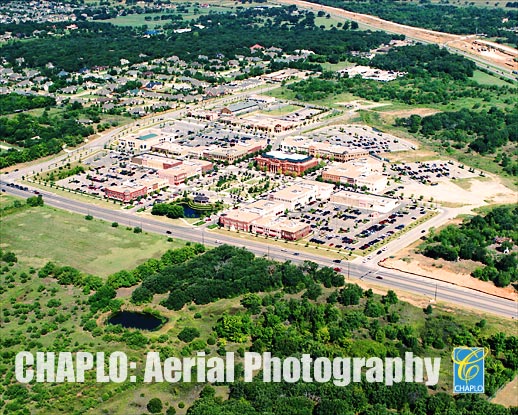 If you have an immediate need for aerials, please call our "anytime number" below, so that we can check our production schedule and work to accommodate your request.
-Paul Chaplo, M.F.A.
Aerial Photographer

Bio: Paul Chaplo was raised around aircraft and grew up with aviation is his blood.
(b. Wright-Patterson A.F.B. and son of a USAF fighter pilot and test pilot.) Paul accompanied his father, a Certified Flight Instructor, on many civilian flights, and is now available for manning the cameras for your aerial photography missions. If you need a higher perspective for great overviews, let us help you get the shot in the bag using aerial photography. We also photograph new aircraft hangers and other airport construction including communications installations.
CONSTRUCTION AND INDUSTRIAL PHOTOGRAPHY
by Paul Chaplo
The focus of this second part of the portfolio is industrial photography and construction documentation photography. Also, we provide aerial photography services. Our work comprises two areas: documentation of work in progress such as project construction, and a second area: photography of industrial facilities including plants, power stations, factories, oil & gas projects, shops and agricultural facilities. Although our home service area is the Dallas, Texas area, you can see below that we fly to other states when needed.
Paul Chaplo has successfully shot over five years' of industrial imagery for Fortune 500 clients, and knows how to work in active production areas. Also, we have photographed proprietary technology installations -- you will be pleased with our iron-clad non-disclosure integrity. We offer an available secure work-flow for protecting your trade secrets. Ask us about our capabilities if you have a need for protecting visual information. Traditional industrial photography is also available for illustrating company profiles, annual reports, advertising, insurance, and trade show exhibitions. Paul Chaplo has solutions for difficult industrial lighting environments that require color-correction and digital enhancement to produce an effective color photograph.
Construction photography is a great way to bring visual examples of project status into the board room. What better way to show owners the progress that you have achieved! Another effective application is our "before-and-after" photo package, which is outstanding for showcasing your site preparation, construction, renovation, fabrication, and installation achievements. Please call now to capture your project in the early stages, so that the visual contrast with the completed job can be documented with Paul Chaplo professional photography. We are at-home in construction zones!
Images ©2015 Paul Chaplo, Construction & Industrial Photography
All Rights Reserved Worldwide.
DIGITAL EXPEDITED SERVICE AVAILABLE AT ADDITIONAL COST:
We can travel to your locations worldwide, photograph your construction or industrial project, and FTP a digitally-retouched high-res file to you faster than you can say "digital photography." We exceed customer expectations! Give us a shot on your next job. Let us help you make that deadline. (Just click on the Contact link or email us!)

All images ©2015 Paul Chaplo, Digital Industrial Photographer. All Rights Reserved Worldwide. Digital Aerial Photography Services for Dallas, Fort Worth, Texas.

Please email to: paulchaplo@gmail.com for an estimate
on your next aerial photography project.




AIA Assoc., TSA, AIA Dallas
Member

[ home ] [ exterior ] [ interior ] [ aerial ] [ patio ] [ metal ] [ hardhat ] [ personal ] [ bio ] [ news ] [ contact ]